About Fluxica
Fluxica Computer Engineering, Fluxica for short, develops tools for automated in vivo testing of (embedded) software systems. Fluxica Peregrine is a software development tool that makes testing a part of programming, is easy to install and use and fully integrates into the development process in just a matter of minutes.
Vision
The testing budget, in terms of time and money, is easily whittled away when a project progresses and testing becomes too little, too late. The longer a fault is not uncovered, the more it is nested inside the system to become a growing technical and financial problem. Fluxica is based on a three part notion:
Uncover a fault as early as possible.
Lightweight write-and-test iterations uncover faults quickly.
Continuous, in vivo tests at the execution level provide test results that relate to real-world deployment.
Mission
The majority of software problems are caused by not, not enough or inadequate testing. Testing that what is actually shipped, the compiled source code, as soon as possible and continuously, but at least extensive enough to reach an acceptable reliability, is the key to technically and financially viable software development and deployment.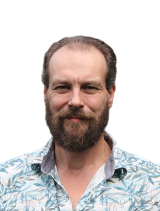 "It builds confidence in the development process if you can test software and be able to express the probability it will not show unexpected behavior in a field setting."
M. Jaring
Owner and founder of Fluxica